Welcome!
The Gulf Coast Writers Association is proud to provide a forum for fellowship, education, and information for writers in our community. Whether you write for pleasure or profit, you'll find support from our members. And with many members, there's always encouragement and friendly guidance to help you improve your writing skills. Plus, our monthly speakers' events are informative and fun, providing expert advice on topics such as writing techniques, publishing, marketing, and others. So no matter what your genre: general fiction, nonfiction, poetry, children's, young adult, historical fiction, romance, mystery/thriller, memoirs, and more, you're in good company. Check out our website and see what exciting things we have in store for you.
Announcements
Meet your  GCWA 2020 officers.
The GCWA 2021 writing contest
is open for entries. Writing Contest is open to GCWA members and the public — adults 18 and over, youth 11 to 17
Deadline January 31, 2021
Guidelines and Entry forms here.
---
Send your suggestions for speakers or topics at meetings this year to Bob McCarthy.
Handouts from Bob and Judy's presentation on Self-Publishing
Presentation slides from Charley Valera's October Presentation
Submit your ideas for Workshops
Visit our new page for Blogs, Podcasts, and Webinars for writers.
Interested in joining a new critique or reading group? [list of current groups]
---
November 2020
Zoom meeting. Directions to follow.
Speaker: April O'Leary
Topic: What Publishing Path is Perfect for You?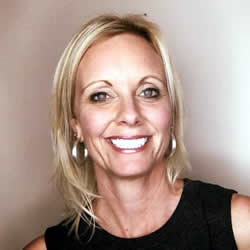 Decades ago aspiring authors had only two options secure a traditional publishing deal, or if you couldn't get one, publish your work yourself for a small fortune. Fortunately, writers have many more publishing paths available to traverse today that include various levels of difficulty. In this presentation, April O'Leary, founder of O'Leary Publishing, will discuss the pros and cons of each path including the amount of time and technology skills required for the author, the upfront cost, the opportunities for distribution and ownership of your work. You'll walk away with a clear trail guide to help you publish your book with success. See you at the top!
About April
April O'Leary is the founder of O'Leary Publishing, a hybrid book publishing company that serves independent authors who want a book to grow their brand, share a message or build a community. She is the author of six books and the host of the I'm Booked podcast. For more information you can visit www.olearypublishing.com and download The Influencer's Path to Successful Publishing free today.
Meeting: November 21, 2020, 10:00 AM – 12:00 Noon (Zoom meeting)
Gulf Coast Writers provide ideas, support, encouragement, resources and networking opportunities to fellow writers. Don't miss out on all the great speakers we have planned for the upcoming year. Click button below to learn what you will get within our association. Only $40 annual ($50 for families). Come join the fun!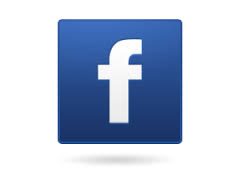 LIKE our Facebook page and check out our meeting photos.
Dear Members: Renew now! We value your membership and don't want you to miss the exciting events we have planned for the coming year. Dues are payable from Fall until January 31 and are good through the end of 2021. If you haven't renewed and plan to attend our next meeting, please bring your money or check with you. Or you can pay today! Simply click the Membership Application tab and renew your membership online via PayPal. If you aren't sure if you have paid your membership dues, please e-mail:
website@GulfWriters.org.