Welcome our Speakers
---
GCWA does not meet in December.
JANUARY 2021 – To be announced
The January GCWA will be a ZOOM meeting. We are trying to find a location to also meet in person. Instructions for Zoom will be posted in January.
---
Past Speakers
---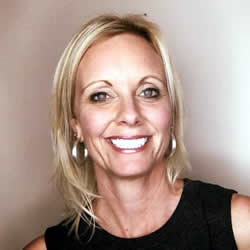 April's website: www.olearypublishing.com
November 2020 — ZOOM meeting
presentation:
Speaker: April O'Leary
Topic: What Publishing Path is Perfect for You?
Decades ago aspiring authors had only two options secure a traditional publishing deal, or if you couldn't get one, publish your work yourself for a small fortune. Fortunately, writers have many more publishing paths available to traverse today that include various levels of difficulty. In this presentation, April O'Leary, founder of O'Leary Publishing, will discuss the pros and cons of each path including the amount of time and technology skills required for the author, the upfront cost, the opportunities for distribution and ownership of your work. You'll walk away with a clear trail guide to help you publish your book with success. See you at the top!
About April
April O'Leary is the founder of O'Leary Publishing, a hybrid book publishing company that serves independent authors who want a book to grow their brand, share a message or build a community. She is the author of six books and the host of the I'm Booked podcast. For more information you can visit www.olearypublishing.com and download The Influencer's Path to Successful Publishing free today.
---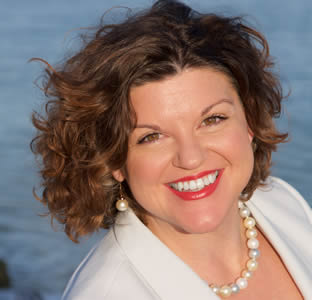 Rebeca's company website:  justonec.com
October 2020 — ZOOM meeting
Speaker: Rebeca Seitz
Topic:  New opportunity for your writing — Podcasts
Get your questions answered and learn about a new opportunity for your writing! Throughout her 16-year career, Rebeca's abiding passion has been helping writers find an audience for their works. This interest led her forays into book publishing as well as film and television development. In 2019, at the behest of friend Micheal Flaherty (Walden Media), Seitz began exploring the podcast industry in depth. In 2020, she released her newly-formed company's first scripted podcast production, MAKING THE CUT (makingthecutpodcast.com), based on the memoirs of Dr. Michael Meguid. The show – featuring 99 characters voiced by over 60 actors from studios across the world – quickly climbed into the top 30% of podcast shows worldwide. Rebeca had hit on a new way for her writers to get their stories to the public: the scripted, spoken word. Now, she's bringing that knowledge to you. According to PodcastHosting.org, 50% of all U.S. homes are podcast fans…and the number is growing. Over 100 million people in this country listen to podcasts monthly. Studios and publishing houses alike have developed divisions specifically to acquire rights to podcast shows. Bottom line: if you aren't considering a podcast show for your words, you could very well be missing out. Rebeca will share information about the podcast industry and the process of converting the written word into a scripted series. Drawing from her long history in multiple parts of the entertainment business, she'll also answer your questions about publishing, film, and television paths for getting your work out there.
---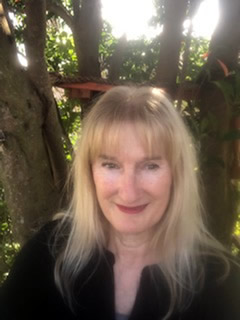 Jill's blog:  www.jillswriterscafe.com
September 2020
Speaker: Jill Clark
Topic: How to Velcro Your Writing and Make It Stick
Jill will provide tips on how to find markets that fit your writing style and genre, how to use social media to your advantage, and creative ways to market your work once it is published.
Jill Clark freelances prose and poetry. Among others, her writing has appeared in Lerner Publications, Pocket Change Literary Magazine, Hedge Apple Literary Magazine, Ariel Chart Literary Review, The Nature Conservancy, and The Henry David Thoreau Institute. She hosts workshops, lesson plans, and activities for children in libraries and schools around Florida-based on characters, themes, or literary techniques generated from her recent publication Loose Balloons.
Please blog Jill at www.jillswriterscafe.com if you would like her to host an event or presentation, purchase her book at a reduced rate, or if you would like the author and illustrator to personalize the book.
To preview a portion of the book from Amazon select:
Loose Balloons Children's Poetry Book Jill Clark
Meeting: September 19, 2020, 10:00 AM – 12:00 Noon
Location: [map] Southwest Florida Military Museum & Library
4820 Leonard Street
Cape Coral, Florida 33904